Please note these are estimated disbursement dates. Only students who have submitted paperwork in time, meet all financial aid requirements, and are enrolled will receive the disbursements on the major disbursement dates. If you have late enrollment, submit late paperwork, or do not meet all eligibility requirements, you will not receive a disbursement on this date. Disbursements are regularly scheduled on a weekly basis after the first disbursement.
Attention Financial Aid Students!!!
BANKMOBILE
How to Access your Financial Aid Funds
The Peralta Community College District has partnered with BankMobile (Formerly Higher One, Inc.), a financial services company, to implement a new method of Financial Aid disbursement to the campuses.
Once you receive your Bank Mobile Personal Code in the mail. Students can set up their financial aid funds to be deposited directly into their personal checking or savings account or set up a checking account with BankMobile. For information on Peralta Community College District's contract with Bankmobile, click here.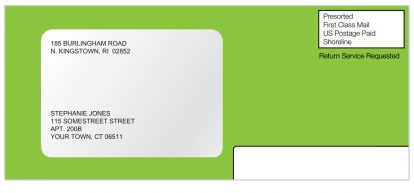 Follow these three simple steps:
Visit the website www.refundselection.com
Set up – Enter your personal code to get started
Choose the refund option that is best for you (PeraltaCard or Direct Deposit)
Students will have 2 choices to receive their disbursement:
Direct deposits to an existing bank account (i.e. Wells Fargo, Bank of America, Credit Union, etc.…) (refunds available in 2-3 business days)
Bank Mobile Vibe account– Same-day deposits to students' BankMobile account (Debit Card). If you choose this option, BankMobile will send you a Peralta Debit Card within 5-7 business days
Questions about receiving or activating your BankMobile Vibe account? Bank Mobile Customer Care
Questions about fees associated with the BankMobible Vibe account?  Fee Schedule
AllPoint ATM Locations
Merritt College – R Building next to Admission and Records and Financial Aid entrance
Berkeley City College – 5th floor in the Student Lounge
College of Alameda – F Building right next to the Cyber Cafe
Laney College – Student center in the dining hall
Laney College delivers your refund with BankMobile Disbursements, a technology solution, powered by BMTX, Inc. For more information about BankMobile Disbursements, visit this link: https://bankmobiledisbursements.com/refundchoices/
To view our third-party servicer contract for refund management, click here