Hello, Beautiful People!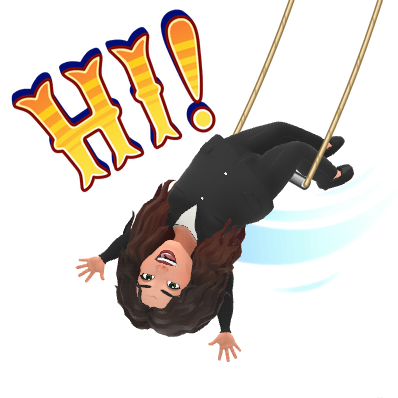 I'm super excited you've come to visit my Cosmo page . . . here you will not only find information about the courses I teach at Laney Cosmetology but you can also get connected to program alums, other awesome Cosmo & Beauty Industry events . . . opportunities  . . . as well as keep up on Laney news!
I've been in this amazing industry for almost 40 years now (yiiiikes!) I've had my own successful company BeautiOnTheMove & Co for over 30 years, and with that blessed to work in many exciting areas from salon management, to freelance, salon education, and platform work at many of our industry's top hair shows.
An alum of Laney College I'm honored to be teaching at Laney for over 15 years now, and welcome each new semester eagerly, with a joyful heart, and open eyes to what each has to bring.
My career has truly come full circle and having the honor to work with the next generation of industry professionals has continued to hold a particularly special place in my heart all these years!
Just as my mentor Chelsea Cohen so eloquently points out to her students . . . I want your education to inspire you into action and give you the foundation to shape your future opportunities . . .
Rather than a "fountain of knowledge," I see myself as an "architect of learning experiences." I hope to serve as a guide in your learning process and to learn a lot from you as well.
Through instruction, my aim has always been to create an environment that nurtures and supports a diversity of thoughts, perspectives, and experiences. I have always been a people person . . . a true lover of humans from all cultures and backgrounds!
As the mom to a beautiful multi-cultural daughter, and having spent my adult life in the Bay Area I've not only been fortunate . . . but treasure being surrounded by and learning from people of diverse backgrounds.
People of all kinds truly are what makes the world go round and contribute to its beauty and richness! It is this love that has always called me to honor inclusivity and do my best to include a variety of examples that represent each one of you in the material I bring to the table.
While I am not perfect, I call on you to bring to my attention that which may be missing. With that . . . I will do my best to bring resolution so we can continue to honor and celebrate the diversity that is inherent to us as people, and our amazing industry!  
Currently, I'm thrilled to be teaching Senior-Level HairColoring, Chemical Services, and HairCutting. In my class, we have so much fun all semester exploring everything from the fundamentals of HairColoring, Chemical Services, and HairCutting Theory and Safety to iconic HairColoring techniques like Foil Highlighting & LowLighting, Block Coloring, Balayage, and even dabble into the Art and Science of Chemical Texture Services including Straightening and Curling.
In class, you'll discover the ins and outs of cutting an awesome fringe including a fun "swoop" fringe, a soft "arc" fringe, and even an iconic curtain fringe! But wait . . . that's not all . . . you'll also get a chance to create gorgeous Face-Framing cuts, as well as a couple of fun Layered Stable-Guide cuts using both shears and razor while learning to apply these techniques to suit a variety of textures and types of hair!
Throughout the semester we'll watch some amazing HairStyling, Chemical Service, and HairCutting "How-To" videos from several of the industry's top leaders, check out several influential industry Social Media pages and engage in some lively interactive discussions about everything HairColoring, HairCutting, and Chemical Services each week in our CANVAS shell.
More importantly, we always take time to go over some very essential State Board Exam topics during the semester to start getting everyone State Board ready and confident!!!
And . . . to top it all off . . . each semester I look forward to seeing everyone's creative work in a fun  Project all students work on as part of a final semester project!
Check out some of the beautiful Color Work our Class of 2021 students did for their "Color Mentors and MakeOvers" Final Project!
             Look forward To Meeting You! 
Before you go . . . a bit of Love and "Real Talk"  from my girl Sophia Hilton across the pond in London!