The 2023 APASS graduation celebration at he Bistro
On July 22, 2023, Laney College APASS Program celebrated the graduation of APIs Mobilize Youth Leadership Program, a collaborative effort with Berkeley City College. 
The program empowers students with leadership skills, advocacy knowledge, and mentorship, while speaker mentors act as role models fostering confidence and discipline for high school success and college readiness. Graduates of the program each received a scholarship of $400 after completing the leadership training course on the Laney College campus.  
APIs Mobilize Founder Dr. Annie V. Lam congratulated the students and said, "I am incredibly proud of our students and their remarkable achievements. I am deeply thankful for all the partners who have served as a constant source of inspiration and mentors to our students. Their guidance and support help our students dream big and provide them with a roadmap for success. Together, we are nurturing a generation of future leaders who will undoubtedly make a positive impact on our world .  
Laney College President Rudy Besikof addressed the class and joined in recognizing their achievement "place quote here".  Berkeley City College Dean Martin de Muchas Flores, one of the program co-sponsors, said "quote" .  
Dr. David Lee, Director of the Asian Pacific American Student Success Program at Laney College, congratulated the graduates and thanked Dr. Annie Lam and her team for their amazing work.
---
09/17/2019
APASS Student Ambassadors helped the local community get registered to vote at Laney College Quad.
09/12/2019
On September 12th, 2019, APASS hosted the 2019 Moon Festival at the Laney College Quad. Along with moon cakes, APASS celebrated the holiday by bringing the traditional Chinese Lantern Riddles game to students. The event was a great success which had over one hundred students participated.
09/01/2019
On September 1st, 2019, APASS Student Ambassadors and a group of student volunteers from San Francisco States University helped local residence community get registered to vote on the Clement Street in San Francisco.
02/19/2019
Many municipal officials including Mayor of London Breed, the valuation officer Zhu Jiawen, the financial officer Jose Cisneros, and the city councilor Ahsha Safai attended the New Year Dinner of the Chinese Voter Education Committee (CAVEC) on February 19th, 2019 at China Live restaurant in San Francisco.
The event emphasized the importance of Asian voters and called for a change in electoral rules.
Executive Director of CAVEC, David Lee said that the plan would introduce a referendum to amend the municipal charter proposal to allow San Francisco residents to "automatically register." Become a voter.
Link event on World Journal: https://www.worldjournal.com/6140010/
02/04/2019
On Monday, February 4th, 2019 at Laney College Cafeteria, APASS successfully hosted the "LUNAR NEW YEAR, YEAR OF THE PIG 2019" with special foods, fun games and colorful lion dance.
[youtube https://www.youtube.com/watch?v=gfuIJAtwPA4&w=540&h=315]
11/07/2018
On November 7th, 2018, KTVU news invited APASS Director David Lee to provide on-camera post-election news analysis about the record number of women elected to office. After the interview, reporter Paul Chambers graciously led David and APASS Ambassadors Rosie Nguyen and Manni Huang on a brief tour of the station and invited them to learn more about summer internship opportunities at KTVU.
https://www.facebook.com/PAULCHAMBERSKTVU/videos/250602618949053/UzpfSTEwMDAwMjQzNzcwMDIyOToxODg3NDk4ODI4MDA4MDIy/
10/11/2018
On Wednesday, October 24th a group of students from Oakland International High School took a tour at Laney and visited our APASS program. The students met with one of our counselors, Amy Wang, and shared additional support services with the students
10/11/2018
On October 11th, 2018, APASS program and Laney College's Outreach Program Specialist, Bruce Ruan come back to Life Academy of Health and Bioscience with two panels for 12 graders about Student life at Laney College. Let's look at our pictures reported.
10/10/2018
On Wednesday, October 10th Laney College Outreach Specialist, Bruce, & APASS Project Specialist, Roger, reached out to Hayward High School students about the programs and services we offer at Laney.

10/09/2018
On October 9th, 2018, APASS helped Transfer Center held Transfer Day at Laney Quad. Meet with over 40 university representatives.


Please see the video below:
[youtube https://www.youtube.com/watch?v=oL7uGvfaTSk&w=540&h=315]
10/4/2018
On October 4, 2018, APASS Student Ambassadors help all Laney Students get registered to vote.
Anyone can run a voter registration drive. If you're a student, teacher, principal or just a good citizen, now is your chance.
"Bad officials are elected by good citizens who do not vote"- George Jean Nathan.
[youtube https://www.youtube.com/watch?v=_k0bw7uMbSo&w=540&h=315]
10/02/2018
On October 2nd, 2018, APASS program and Laney College's Outreach Program Specialist_Bruce Ruan provided a student panel for prospective students at Life Academy of Health and Bioscience. The panel gave multiple viewpoints and broad knowledge about Laney College: programs, faculties, work on campus, student life, fears and how to get over those…
We are looking forward to having more meaningful events for supporting high students in Oakland.
09/28/2018
On September 28th, 2018, Our APASS ambassadors and  20 students went to the San Francisco State University.
[youtube https://www.youtube.com/watch?v=USBR5q486kY&w=540&h=315]
09/19/2018
Meet our APASS math tutor, Feng Chen.
Feng can tutor any math level between Algebra – Calculus 2
His office hours are Mondays 12pm-2pm and Wednesdays 1pm-2pm Room Gym 112.
Each tutoring session is 15 minutes and drops in only

09/17/2018
Last Saturday, Sep 15, 2018, our staffs and winners from the Cal Bears Lottery Game presented at California Memorial Stadium to watch the game between Cal and Idaho State. The Bears maintained perfection, they were undefeated against FCS competition and Idaho State was winless.

The games ended with the win of bears that was anticipated. Cal Bears rout Idaho State 45-23, improve to 3-0
As one of our members shared "We loved the games and were so honored to watch the victory of Cal Bears. We enjoyed our seats being so close to the field and players. Last but not least, foods was great, more than I expected"
8/17/2018
8/10/2018
https://www.youtube.com/watch?v=fkSWjXDX5NM&feature=youtu.be
A member of our APASS staff, Barsbold Ganbaatar, demonstrates one of his many talents.  Check out his short video.
---
8/02/2018
8/1/2018
7/26/2018
7/21/2018
APASS at the Coliseum watching the A's battling the Giants
---

---
UC admits record number of transfer students for fall
from San Francisco Chronicle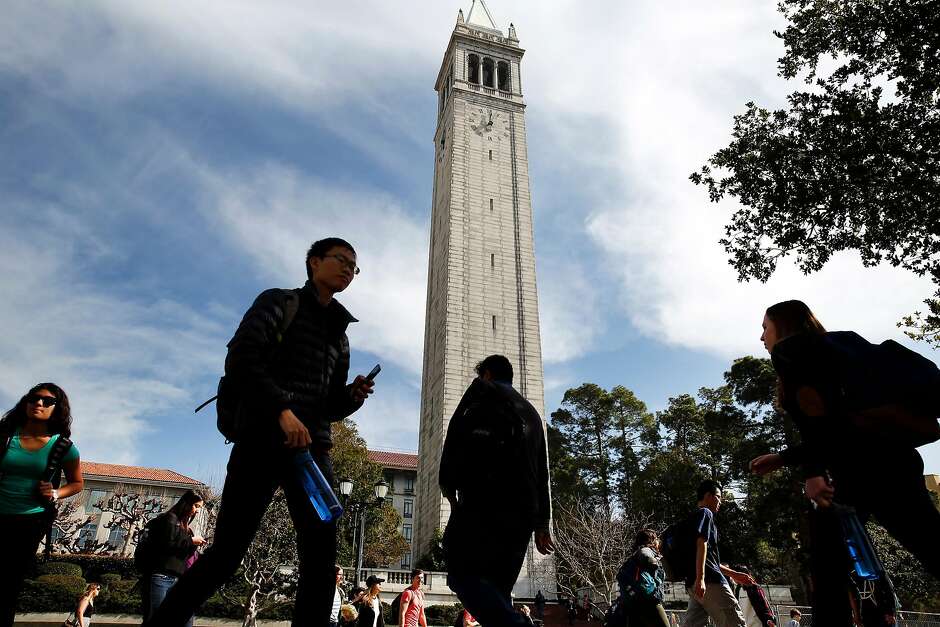 The University of California offered admission this fall to more transfer students than it has at any point in its history, officials announced Wednesday.
More than 137,000 students were offered spots at one of UC's nine undergraduate campuses, including roughly 28,750 transfer applicants, according to UC.
California residents comprise the majority of the newly admitted students, making up 71,086 freshmen and 24,568 transfer students. The California freshman admission numbers rose by 1,114 students compared with last year's numbers.
"With the benefit of a UC education, these accomplished young people from different backgrounds, with diverse beliefs and aspirations, will make California and the world a better place," said UC President Janet Napolitano.
Nearly all of the admitted transfer students from California come from community colleges, officials said.
Latino students comprised 32 percent of the transfer students admitted to the UC system, followed by white students at 31 percent, Asian American students at 27 percent, and African American students at 6 percent, officials said. Native American and Pacific Islander students made up less than 1 percent of transfer admissions, and some applicants did not report their race or ethnicity.
Eloy Ortiz Oakley, the college system's chancellor, told The Chronicle in past interviews that improving transfer opportunities for community college students of color would allow historically underrepresented students a chance at obtaining an education in the UC system.
The rise in transfers comes roughly a year before the UC is set to implement a recently announced plan guaranteeing transfers to a UC campus for students who achieved the prerequisite GPA and completion of one of 21 prerequisite transfer "pathways" for popular majors in the UC system, officials said.
The new guarantees will be in place for students starting community college in fall 2019.
University officials believe transfer student enrollment, which is at an all-time high, will grow.
The high admission numbers also reflect the highest number of California undergraduates enrolled at UC in the system's history.
University officials said they expect to surpass their goal of adding 10,000 California students to the system by the 2018-2019 academic year.
First-generation students constituted roughly 46 percent of the total freshman and transfer admissions for the fall, officials said.
Among the freshmen, students identifying as Asian American were among the largest ethnic group admitted at roughly 36 percent, followed by Latino students at 33 percent, white students at 22 percent and African American students at 5 percent.
The remainder of admitted freshman applicants were Native Americans, Pacific Islanders and those who did not report their race or ethnicity.
Robin Holmes-Sullivan, the vice president for UC student affairs, said high admission numbers do not necessarily translate to high enrollment numbers.
"The data we have available today give us great confidence in predicting that our actual fall enrollment will exceed our goal," Holmes-Sullivan said. "University admissions is part science, part art and part experience."
Lauren Hernandez is a San Francisco Chronicle staff writer. Email: lauren.hernandez@sfchronicle.com Twitter: @LaurenPorFavor
---
 7/6/2018
Listen to 'Still Processing': Asian-Americans Talk About Racism, and We Listen — Part 1
---
5/18/2018
Asianrific Club Celebrates with a Picnic

Laney College's Asianrific Club had a meeting today celebrating it's first ever gathering with a picnic.  Cornhole and Charades kept the festive party light and breezy.
---
 5/11/2018
APASS Visits Cal State University East Bay

---
5/3/2018
Herstory: The Legal History of Chinese American Women

On Wednesday, May 2, Laney College presented Asian Pacific American Heritage Month with an exhibition of Herstory: The Legal History of Chinese American Women.  Oakland Mayor Libby Schaff, San Francisco Public Defender Jeff Adachi, Laney College President Tammeil Gilkerson, and APASS Director David Lee were among the luminaries attending the Opening Ceremony in the Library.
The exhibition presents Chinese-American women's history through legal case fought in supreme courts throughout the United States for equal treatment in the eys of the law and for citizenship and immigration rights since 1852.

Asian American and Pacific Islander Heritage Month
On May 1, students, faculty, administrators, and classified staff enjoyed food and music at Laney's celebration of Asian American and Pacific Islander Heritage Month. The event was organized by the Asian Pacific American Student Success (APASS) program.
APASS is funded by the U.S. Department of Education's Asian American and Native American Pacific Islander Serving Institution (AANAPISI) initiative, which is designed to enhance the capacity of Laney College to serve its large and diverse Asian American and Pacific Islander (API) student population, increasing student engagement, and improving educational outcomes for this student cohort.
The APASS office is located at the Gym, Room 112 (across from the pool).
Click here for photos.
---
 4/24/2018
APASS is proud to announce that on April 16th, one of our student workers, Jielin Huang, was elected as Treasurer of the Associated Students of Laney College.  She will begin her responsibilities in the upcoming Fall semester.
******
She writes…..
A very big thank you to everyone who supported me, helped me, and voted for me!  It's a great honor to have a chance to serve my fellow students at Laney College.
 Since I am majoring in Accounting and want to use my knowledge and skills to best serve my community, I ran for the position of Treasurer.
 Moreover, since being at Laney and working at Laney's APASS program – a program that helps our ESOL students –  I have found that many Asian-American students, such as myself encounter unique challenges of being Asian-American students.
 I love Laney with all of my heart and I sincerely want to make important contributions to Laney – a place that I have come to realize is the right place to be that will start me on the right path to a bright future.
******
We at the APASS family want to congratulate Jielin!
---
4/20/2018
Through the Golden Gate
APASS director David Lee and Project Specialist John Lau were honored to give a presentation about our program to a distinguished audience ofscholars, educators and students at Stanford University on April 18th, 2018.  Pictured with David are Professor Gordon Chang, Stanford's Director of East Asian Studies and Professor of History, artist Jane Lee, Chinese American historian May Lee, and Kenny Chan, organizer of Cantonese Week.   As a former instructor in the Asian American studies program at Laney College, Professor Chang knows the importance of our work and will serve as a wonderful resource as we develop a program to help APASS students transfer to Stanford.
---
4/16/2018
Transfer Student Orientation
On Monday, the staff at APASS invited representatives from two California State Universities to Laney College to present important information to Laney students at APASS' Orientation Event.
Cal State East Bay's, Nancy Martinsen, and Levalasi Loi-On, from San Francisco State University, were on hand presenting to an audience of 50 Laney students and gave them first-hand information on what it's like to transfer to a 4-year University
Laney College counselors, Mark Yamamoto and Cynthia Taing filled out the panel of moderators.
Topics included: Learning about selecting a major, choosing courses, applying for financial aid, and upcoming free tours for Laney ESOL students to CSU East Bay, San Francisco State, Sacramento State, UC Berkeley, and UC Davis.
Afterward, we enjoyed each other's company during lunch which was catered by Alameda's Mint Leaf.
---
4/10/2018
ASIAN PACIFIC AMERICAN HERITAGE MONTH 2018
Herstory: The Legal History of Chinese American Women
Presents Chinese-American women's history through legal cases fought in supreme courts throughout the United States for equal treatment in the eyes of the law and for citizenship and immigration rights since 1852.
Dr. Chiu Chang (邱彰博士) personal collection, "Herstory" features rare photographs and case descriptions of efforts by Chinese-American women to gain legal standing in the U.S.
Year of the Dog Celebration
On Friday, Peralta College's Asian American Committee gathered at the East Ocean Seafood Restaurant in Alameda for a festive luncheon to celebrate the Year of the Dog.  Hosted by Laney College's Dean of Liberal Arts Cheun Chan, the large turnout, which included many of Laney College's leaders, was regaled by various home-grown musical groups that reminded every one of the vibrancy of our local Asian American community.
Photos by clicking here.
---
3/1/2018
Q&A with David Lee. Laney's New AANAPISI Program Director
David Lee still remembers when he first visited Laney College 10 years ago.
"I spent a day walking around campus and meeting students.! was struck by the infectious energy and school pride on display everywhere I turned." Lee said.
That positive! impression he had of Laney motivated him last year to apply for the position of Director of Asian American and Native! American Pacific Islander-Serving Institutions (AANAPisnprogram and Asian Pacific American Student Success (APASS) program.
Q. Tell us a little bit about yourself.
A. As a San Francisco native, I grew up in Chinatown and attended public schools and graduated from San Francisco State University with a doctorate in educational leadership. I ran a Chinatown non-profit organization for many years that helped Asian Americans register to vote and participate in civic life.  I also taught in the Political Science department at San Francisco State.
I enjoy volunteering for non-profit and civic organizations and have served in various leadership roles including as a KQED Board Director, Commissioner of the San Francisco Recreation and Parks Department and Chai1man of the U.S. Census Bureau CIC Steering
Committee.
Q.Who do you admire and why?
A. Over the years, I have had the pleasure of working with many famous politicians. However, my hero isn't famous or powerful; bis name is John Lau and he was both my children's squash coach.
John didn't pick up squash until 1971 when he began as a student at UC Berkeley. He soon became an ardent student of the game; so much so that in 1991, John became the nation's #1 ranked Veteran's Champion singles player in the United States: the first player with Chinese distinction and one of the very few minorities in the sport of squash to earn a US ranking – a noted accomplishment given its history. Squash, for the most part, was very much of a game reserved for Ivy-league elites who later belonged to private clubs.
John. a Chinese-American kid with a humble upbringing – a product of San Francisco public schools – was never afforded the privileges and advantages that were customary for a squash player to develop the amount of caliber and rank that he attained.
In spite of the hurdles, John never gave up on the game he loved. He wanted to prove! to himself that a Chinese American could climb to the top of squash world by his skill, hard work, and sheer will-power. He became a squash coach and taught generations of children the game that he
loved. He is now retired from 30 plus years of squash coaching and is working at APASS helping Laney students succeed.
Q.What do you hope to accomplish in your tint year at Laney?
A. I knew of the AANAPISI program because several of my doctoral program classmates are directors at different colleges and universities
around the Bay Area and Laney's program is well-known.
My goal is for the first year is to re-open the AANAPISIIAPASS office and to make it a resource for Laney students.I want to introduce our new program to the community and to let everyone know we are here to serve and support students.
Fun Questions!
Q.What's your favorite food?
A. My son, Jack, calls me a sushi monster because I just can't resist the call of fresh sashimi.  My favorites are Uni, Hamachi, and Ama Ebi.
Q.What's your favorite movie?
A. I am huge James Olmos fan and in my opinion, his best movie is"Stand and Deliver."